MONE
R

E

O

MEYE

R

LA

W

YERS
 international
law
firm
WordPress web design for a high-level lawyers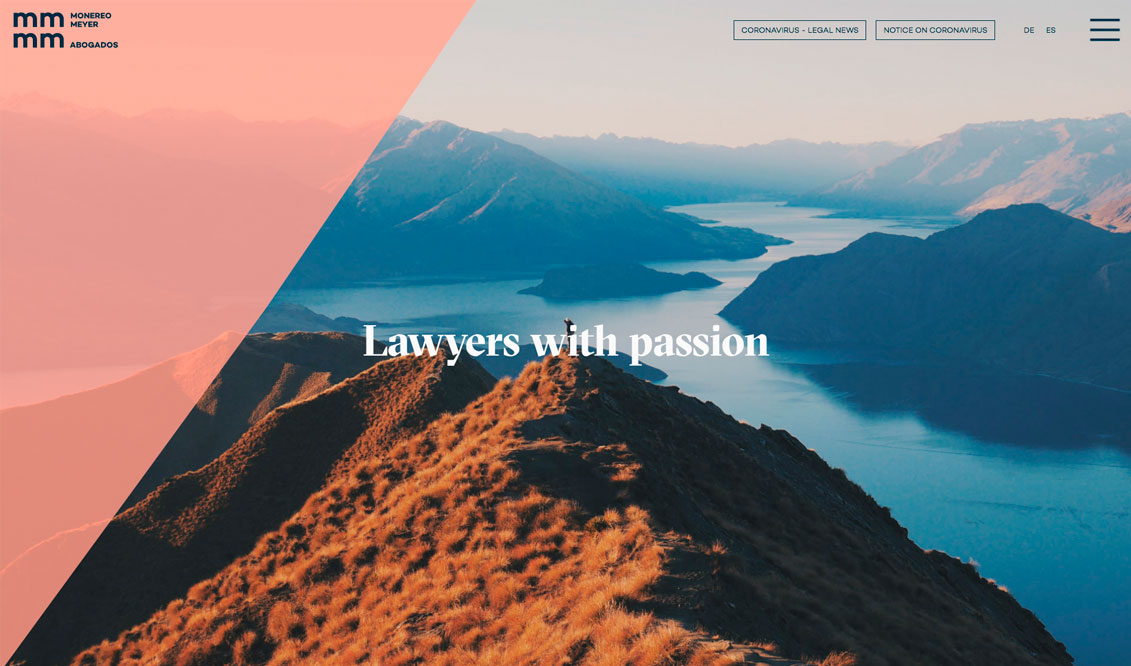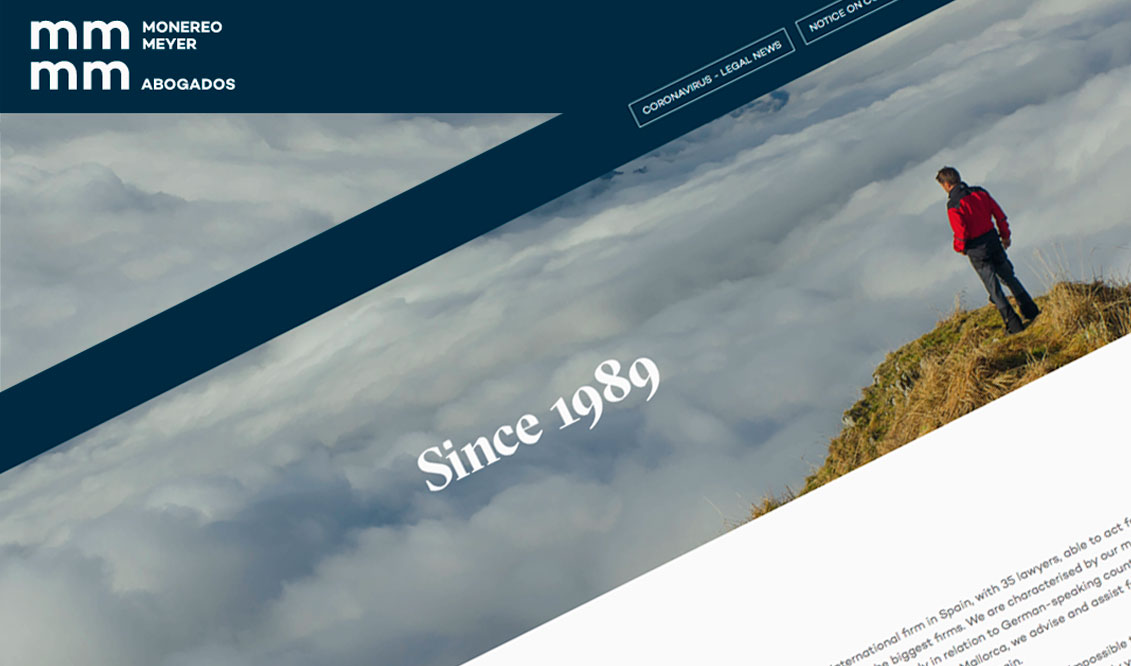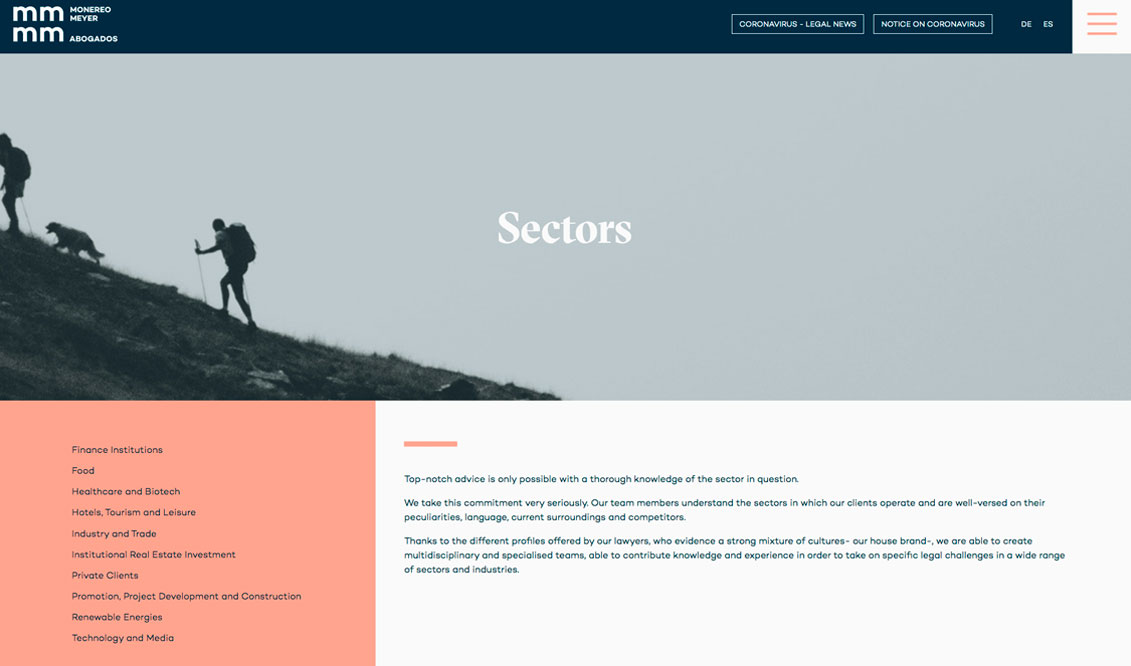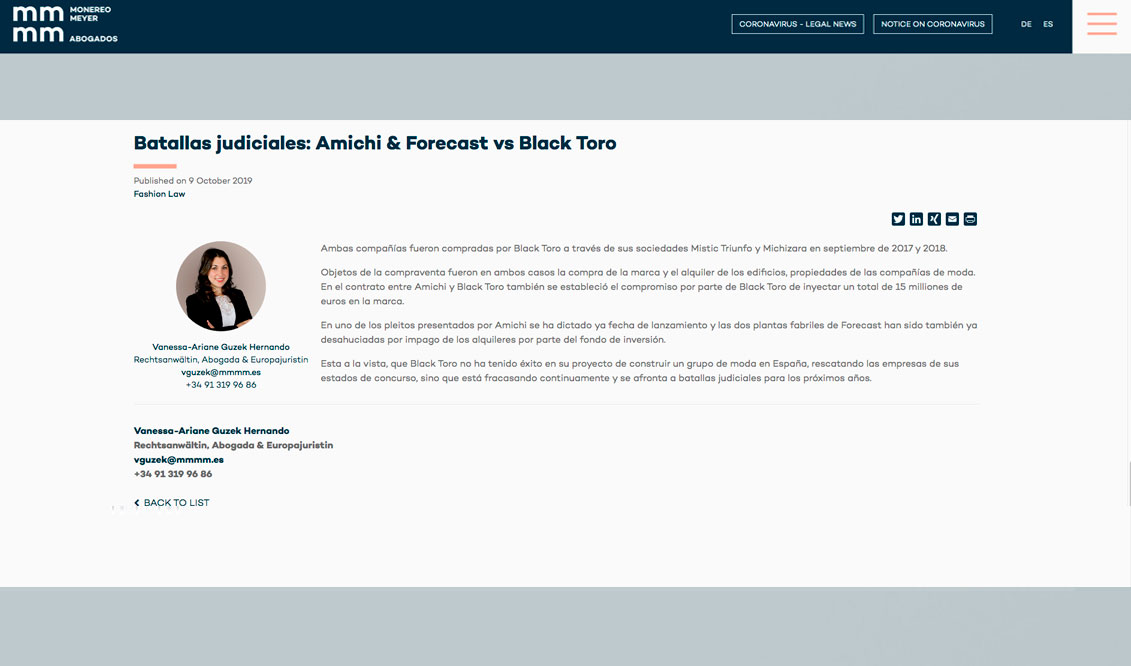 The international law firm, Monereo Meyer, has been a customer of CREACTIVITAT since 2001 and this is the sixth web portal we have developed for them. This time we produce a complex WordPress web design with taxonomies that allow lawyers to be related to their published articles, specialties and sectors of activity.
The graphic design issued from a collaboration with the "Virgen Extra" studio from Madrid. Great work on their part, which challenged us to adapt their graphic solutions to the MOBILE FIRST INDEX.
Collaboration among professionals in the communication sector guarantees excellent results to customers. Each team focuses on its expertise in order to offer an optimal final result.
In this case, the choice of WordPress as CRM was key since it allowed a scalable web design for this law firm.