Disseny Web

Disseny web a WordPress, fet a mida, per a una imatge digital professional i única. Desde Barcelona realitzem el disseny web i la programació de pàgines 100% autogestionables, per tal que puguis editar la web de forma independent sense necessitat de programadors. Realitzem des del disseny de webs corporatives, catàlegs i botigues online fins a grans webs institucionals. Projectes i serveis per a tota mena de pàgines web que compliran els objectius del teu negoci gràcies a la nostra consultoria estratègica inicial.

Màrqueting Digital

Una pàgina web necessita un projecte de màrqueting online per a garantir que els clients potencials coneguin el detall dels serveis o dels productes d'un e-commerce. Des del nostre estudi a Barcelona creem campanyes de màrqueting digital; posicionament orgànic en cercadors (SEO), publicitat de pagament per clic SEM, Google shopping, remarqueting, campanyes amb influencers i micro-influencers, així com accions en xarxes socials.

Disseny Gràfic

Barcelona és famosa per la qualitat dels seus dissenyadors gràfics. El nostre estudi planteja el disseny gràfic com una continuïtat de l'experiència de marca per a connectar emocionalment amb els usuaris. El branding i la identitat corporativa són les claus d'una comunicació directa que millori l'experiència de l'usuari; els dissenys clars, amb imatges i tipografies ben seleccionades, donen resultats duradors més enllà de modes passatgeres.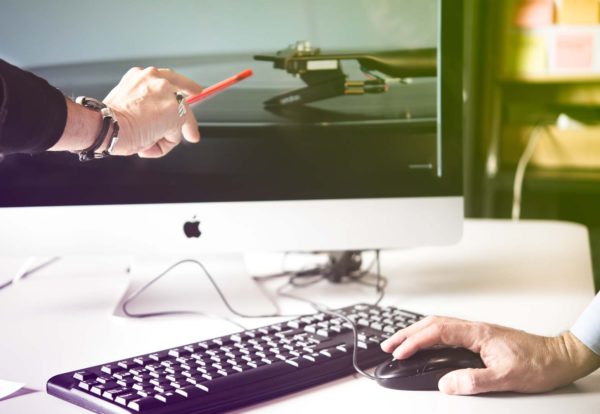 Each project starts with a strategic consultancy to find the technological solutions and the contents that best adapt to the line of communication of your company. Graphic design, corporate identity, changing your web template to a custom website in WordPress, adapting your website to the Mobile First Index, updating an APP, updating your online marketing or innovation in advertising campaigns with augmented and virtual reality, we will address them from our long experience and proven professionalism. Discover some of the web, marketing and digital transformation projects that we manage from Barcelona.
FAQ'S
What is the difference between CREACTIVITAT web design and digital marketing services and another study of the same level?
The accumulated experience of more than 20 years, and personal treatment with the client in our Barcelona studio.
Why should you work with a professional study instead of doing it with a freelance?
Creating a web project or a digital marketing campaign is complex and requires several specialized professionals working simultaneously. An experienced studio always has the necessary resources and offers a stability of collaboration over time.
Why does it cost to commission a graphic design, a web, an APP or an online marketing campaign to professionals?
A project evolves over time, so it is interesting to build a good foundation from a digital strategy and professional engineering. In this way, when modifications or expansions have to be made, it will not be necessary to start from scratch; only what really changes or evolves will be paid.
What global guarantees does CREACTIVITAT offer?
We were born when a website was just a string of infernal beeps that came from a modem that weighed half a kilo … if we continue here it is thanks to our customers, their trust and our work from Barcelona. Our best guarantee is the firm will to see how you surf the Internet with your eyes closed…