project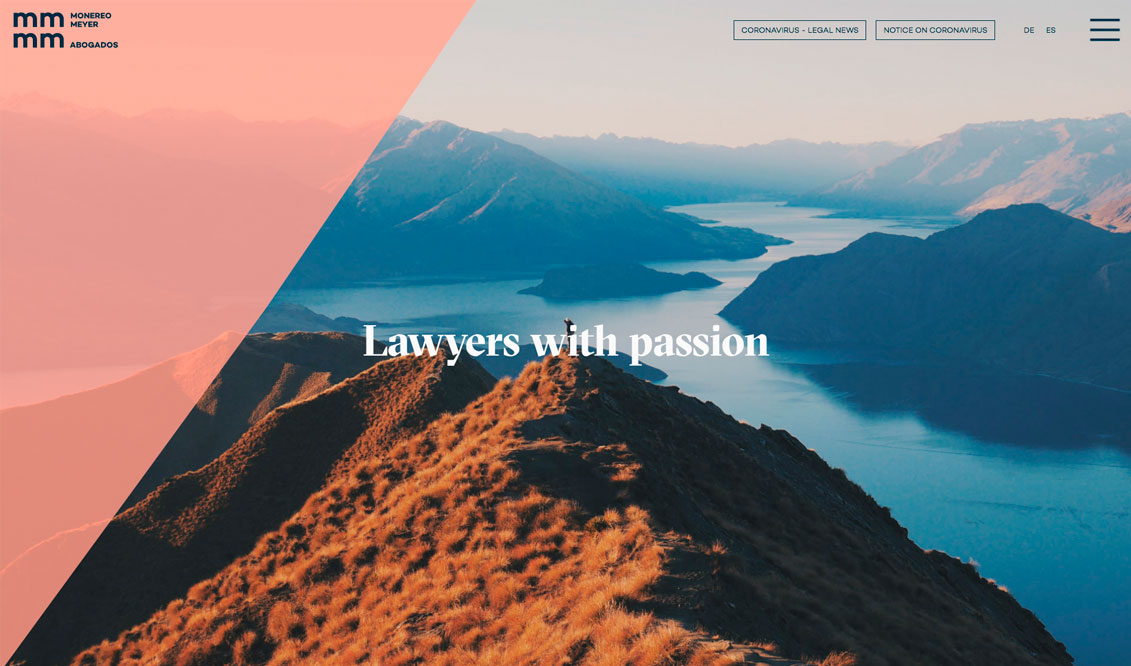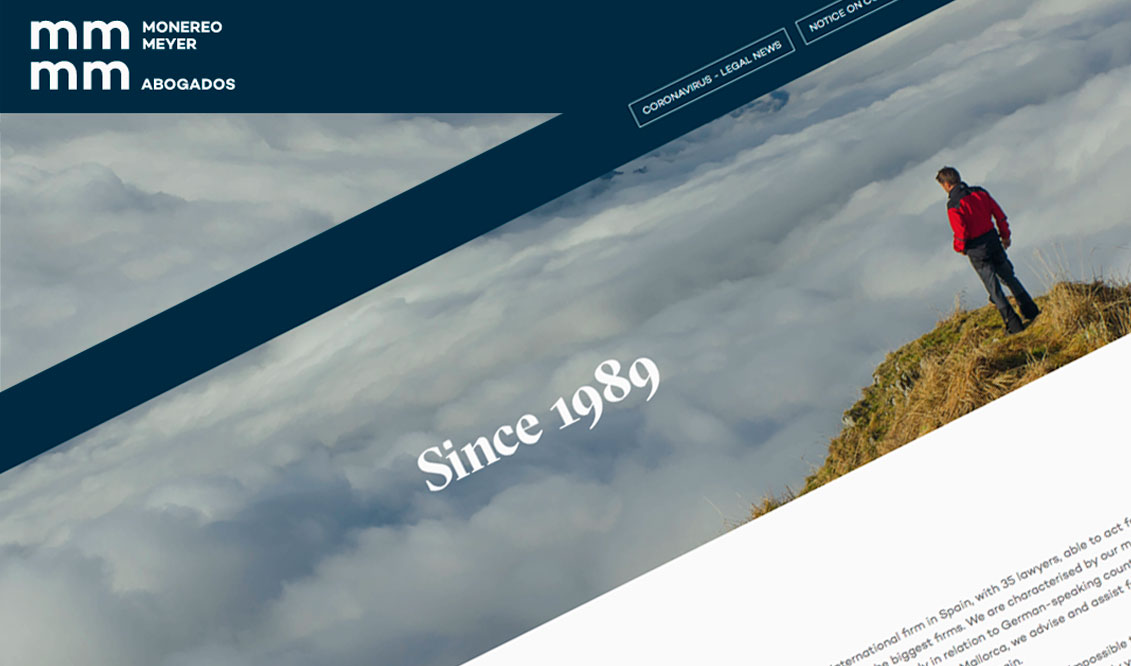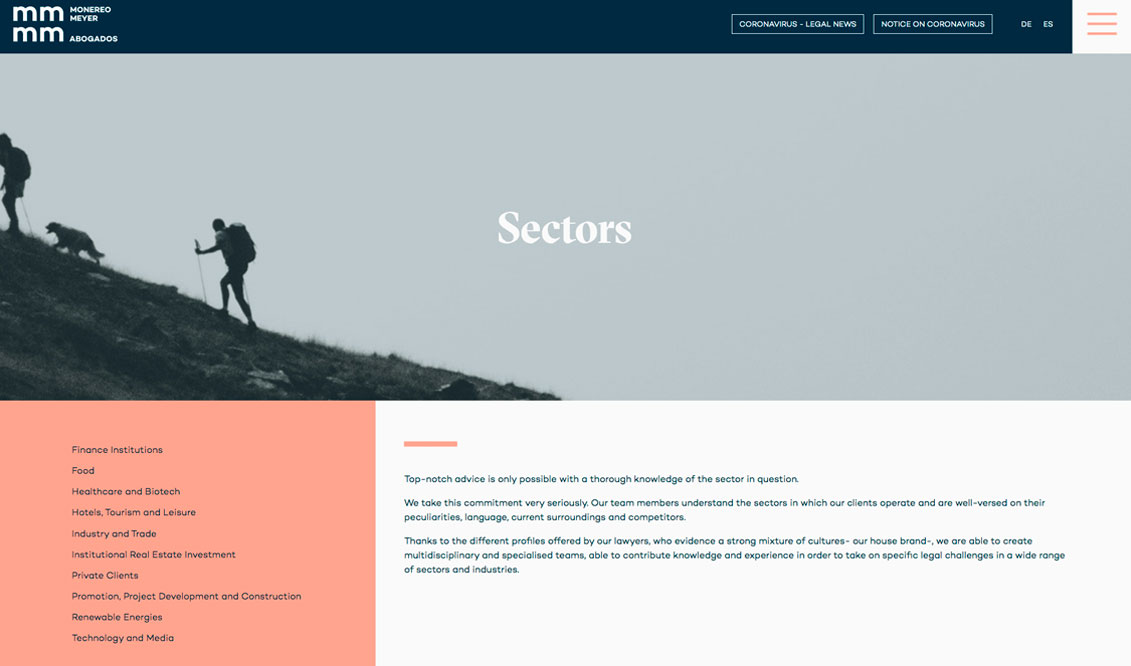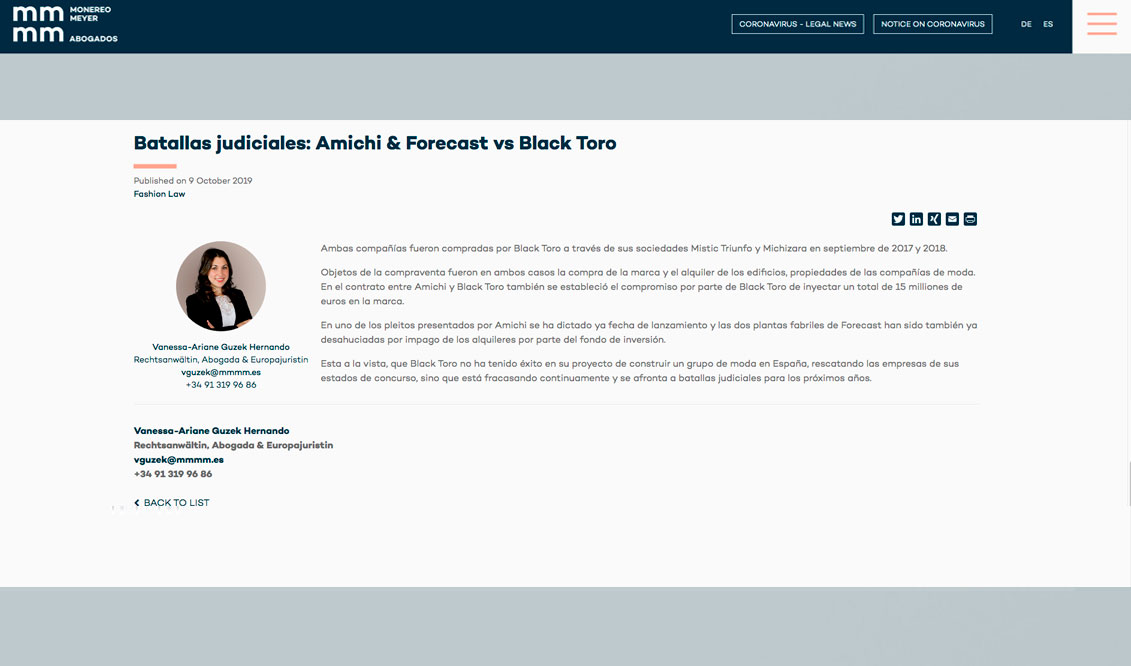 The international law firm, Monereo Meyer, has been a customer of CREACTIVITAT since 2001 and this is the sixth web portal we have developed for them.
The graphic design issued from a collaboration with the "Virgen Extra" studio from Madrid. Great work on their part, which challenged us to adapt their graphic solutions to the MOBILE FIRST INDEX.
Collaboration among professionals in the communication sector guarantees excellent results to customers.