project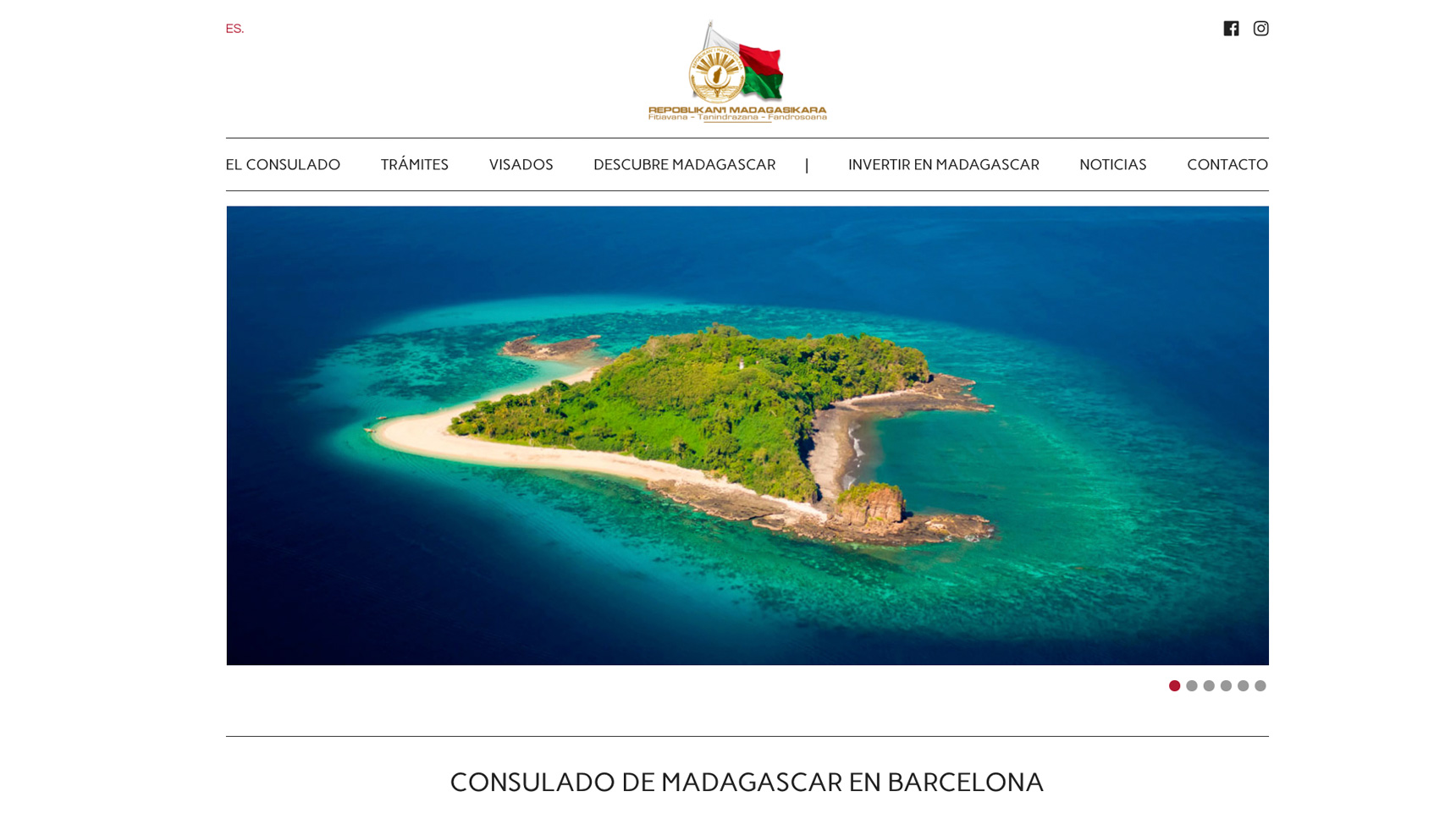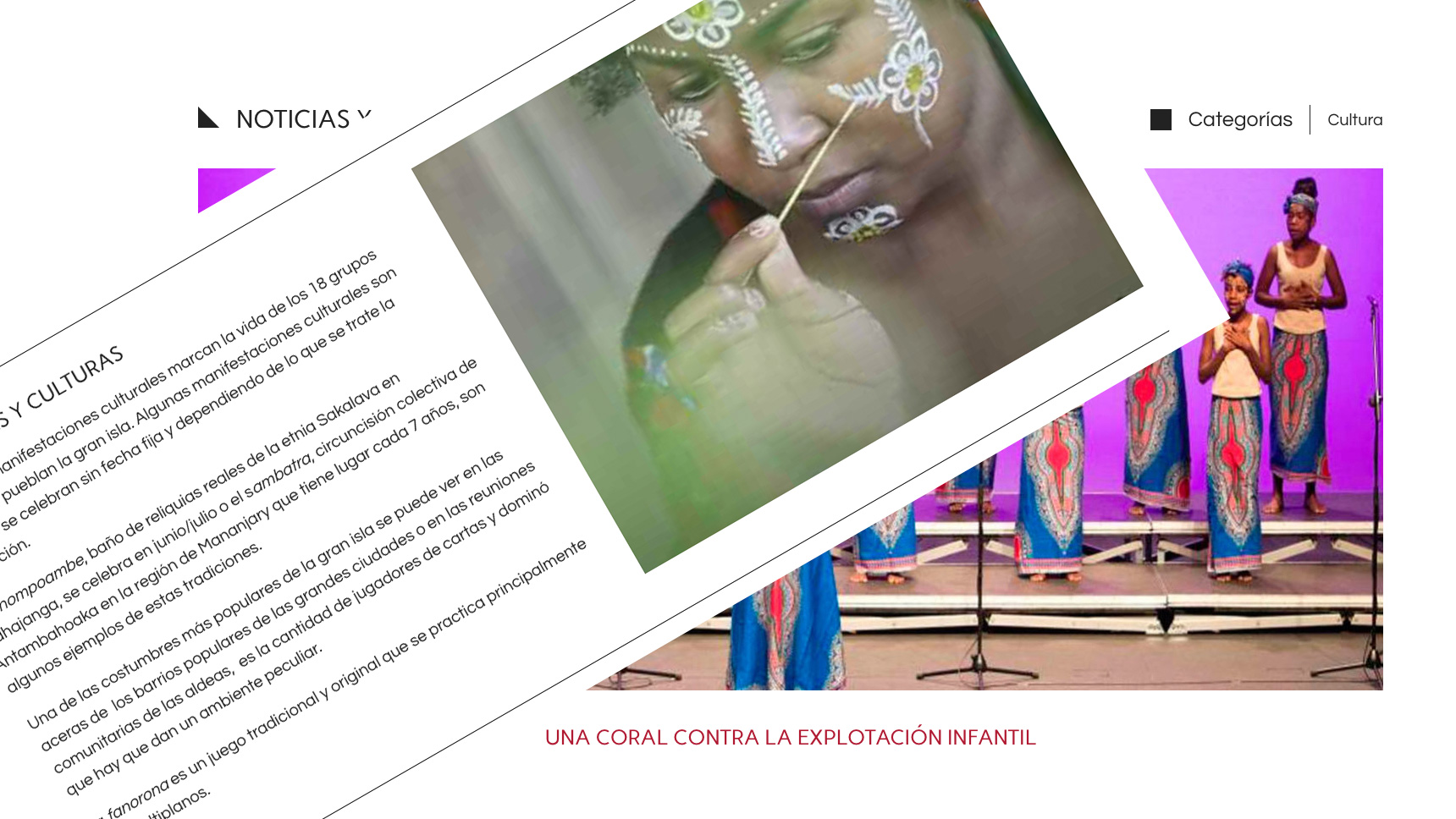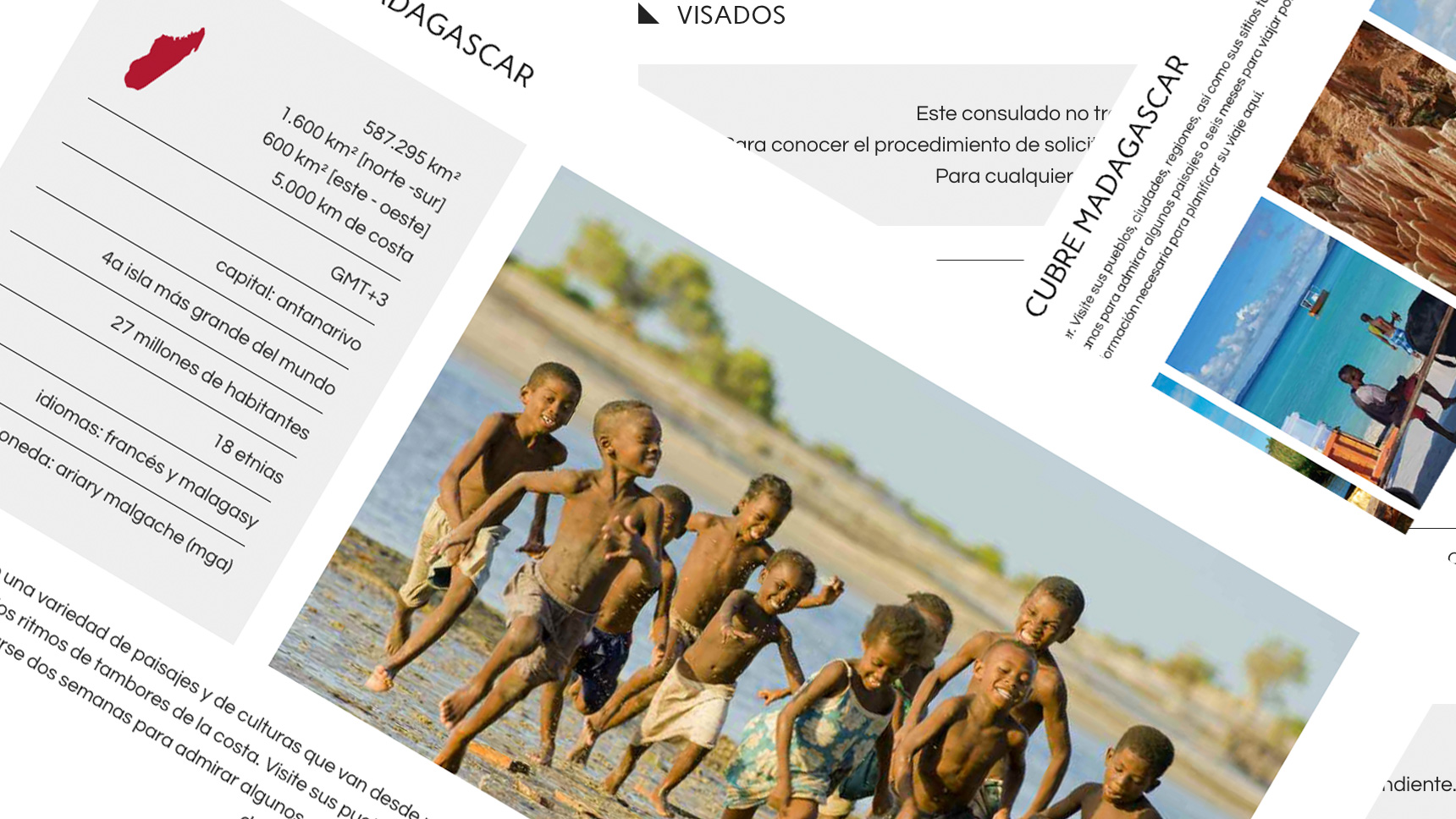 The Madagascar Honorary Consulate needed to adapt its image on the internet to new web design trends.
After a strategic brand positioning consultancy, we produced a website in accordance with destination communication, that is, European, to enhance the business and tourist advisory services offered by the Consulate.
Finding a balance in communication, between the requirements of a public institution and the needs of a cross-sectional audience, is always a very rewarding job.