E
L

SERRADE

LL
rural
accommodation
in Catalonia
innovative web design for a rural house in La Garrotxa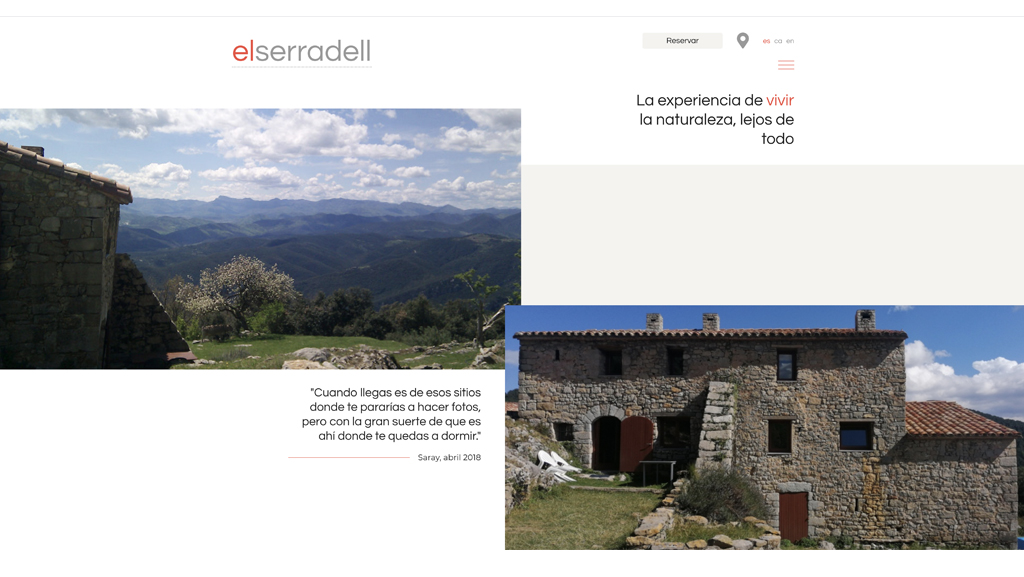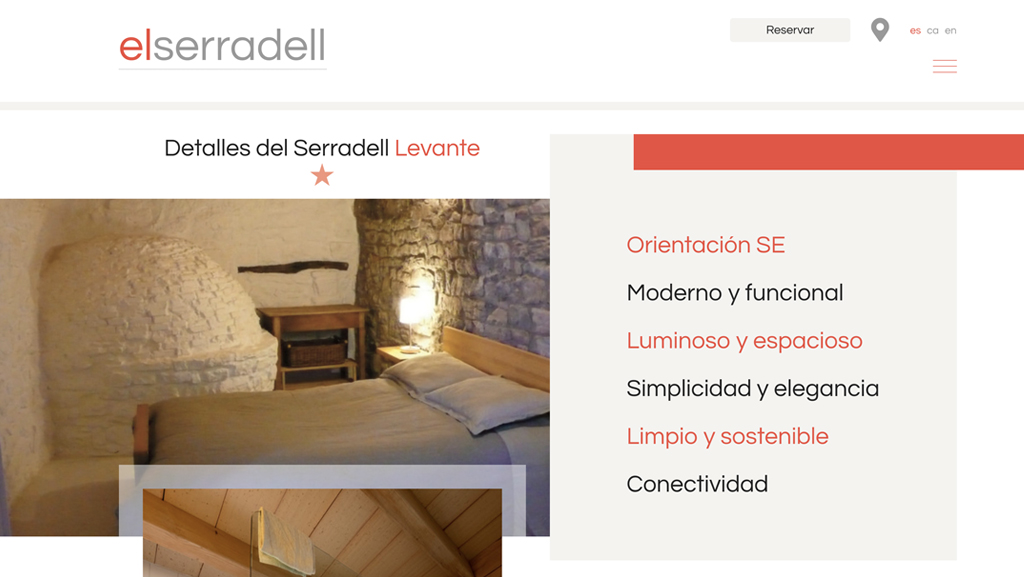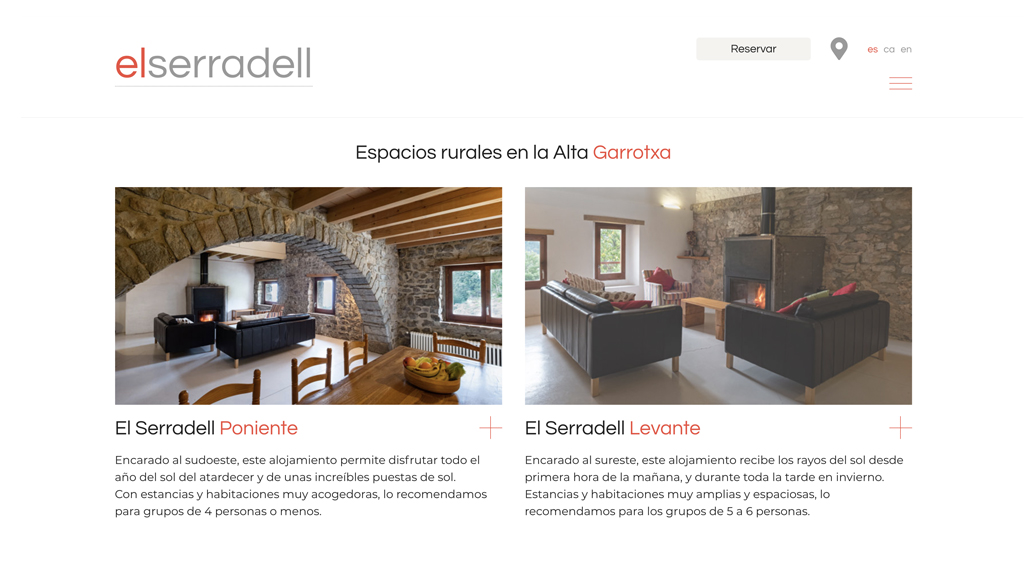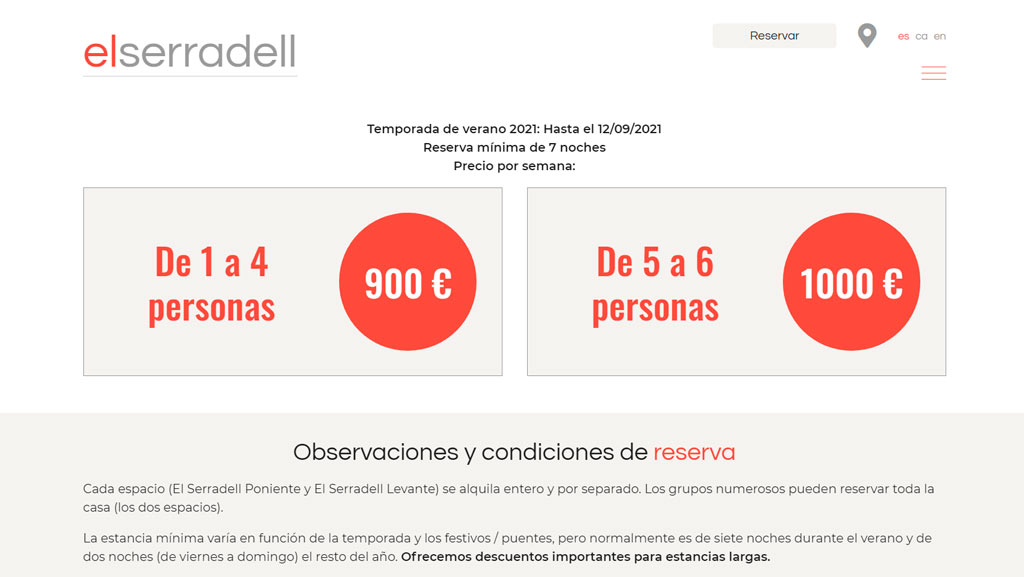 El Serradell is an old farmhouse completely renovated and with sustainable operation, located in the heart of the Alta Garrotxa natural park. The challenge consisted in producing an innovative web design for this rural house located in an ideal environment to practice rural tourism, which would maintain a high degree of clarity in the lines and in the usability of the web.
Since a fire destroyed the farmhouse and it became a rural house, the El Serradell project has been taking shape little by little and with care. Graphically, they opted for a clean line with a touch of aggressive color to balance the bucolic point of the environment and the rural house, giving rise to a very harmonious web design in form and content.
GRAPHIC DESIGN
SEO AGENCY
Generating a project of these characteristics places us facing the challenge of pairing worlds as different as the technical and the aesthetic.
The target of the rural house is multisectoral, so it required a web design that would consolidate a contemporary image, moving away from the classic touch that other rural houses offer on their website.