VALL

E

Y

 

HOM

E

S

MALLOR

C

A
Web design holiday rental and

property management

in Mallorca
property management website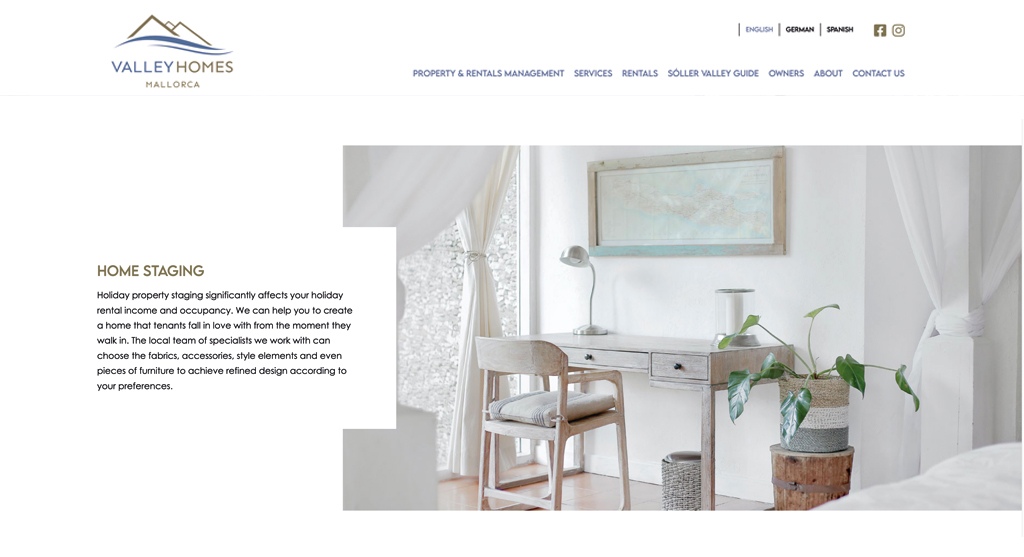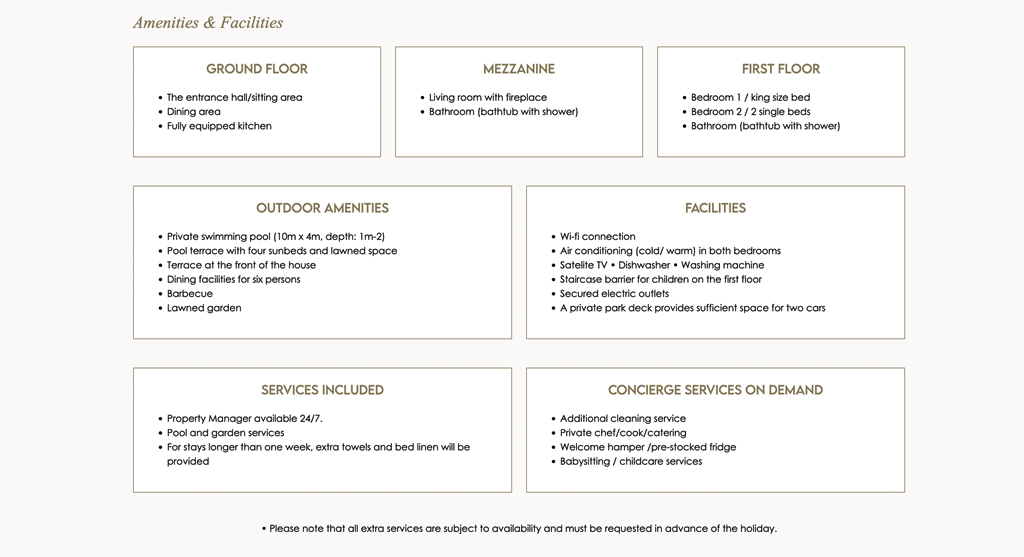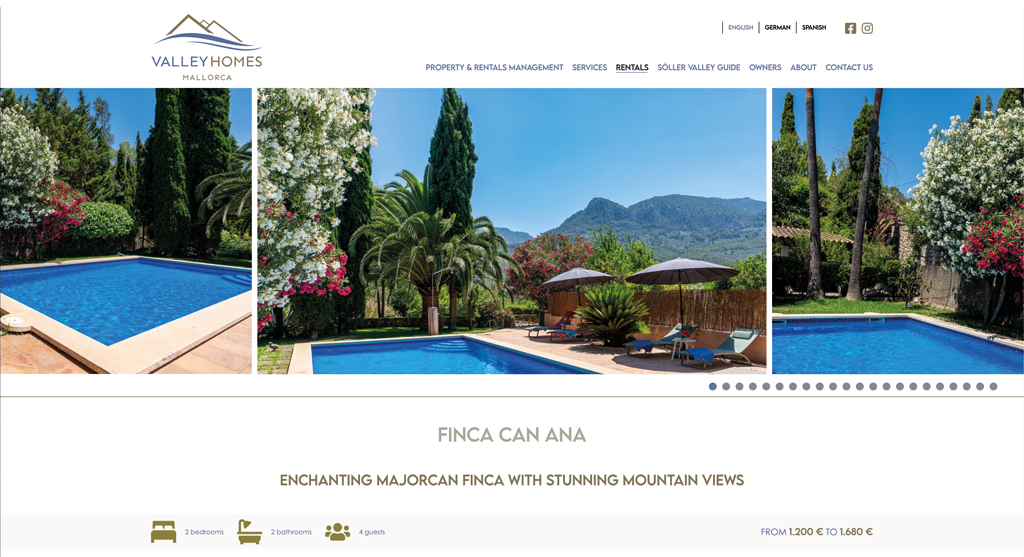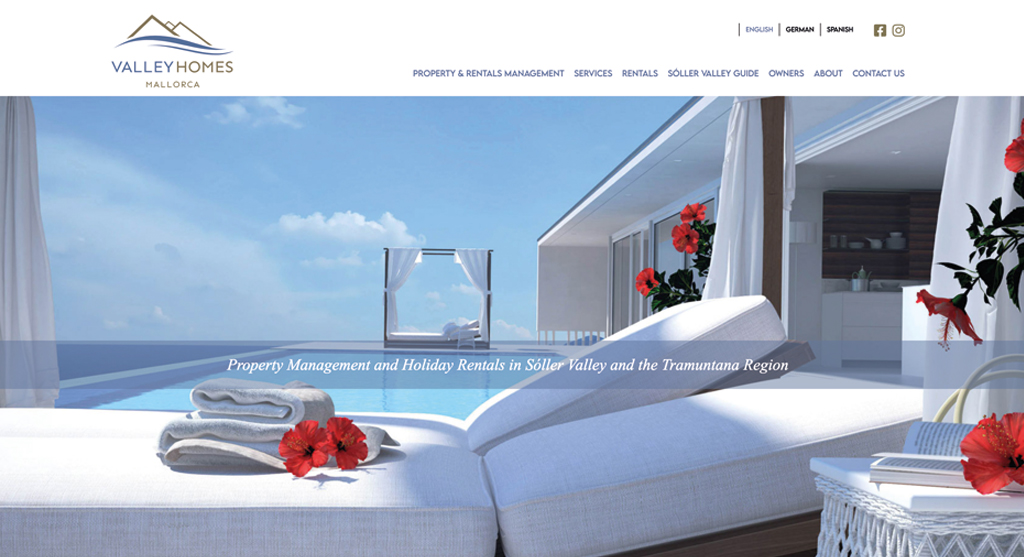 Valley Homes is a company with over 20 years of experience in real estate and property management. Valley Homes, in addition to having some of the best vacation rental accommodation, also takes care of dealing with the guest and property management. They offer the most suitable solutions for any type of holiday accommodation in the impressive landscape of the Sóller Valley.
An innovative web design that moved away from the typical real estate and that approached the world of comfort and well-being were the lines to follow. The leading role of the image does not ignore the importance of the organization of its extensive content and its legibility.
Blue, gold and white, the three colors that predominate on the web, lead us to a project with a very Mediterranean aesthetic.
The fusion between the technical part and the design adapted to a specific target, you just have to add a few special touches of style for a good result.