STRATE

GIC FOOD PLAN

 OF CATALONI

A
Corporate

graphic design of the european strategy

"Farm tono fork"
action plan that proposes solutions to build a food system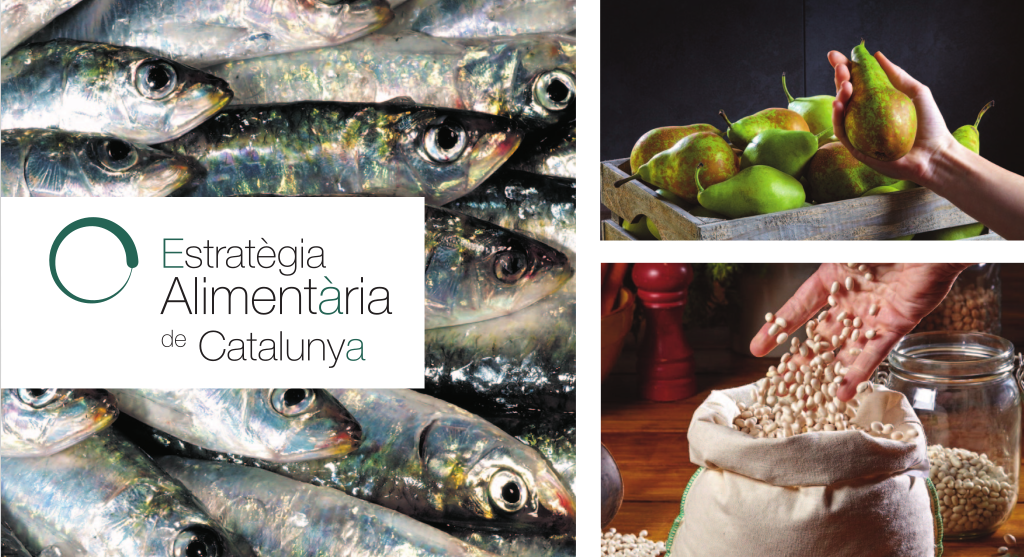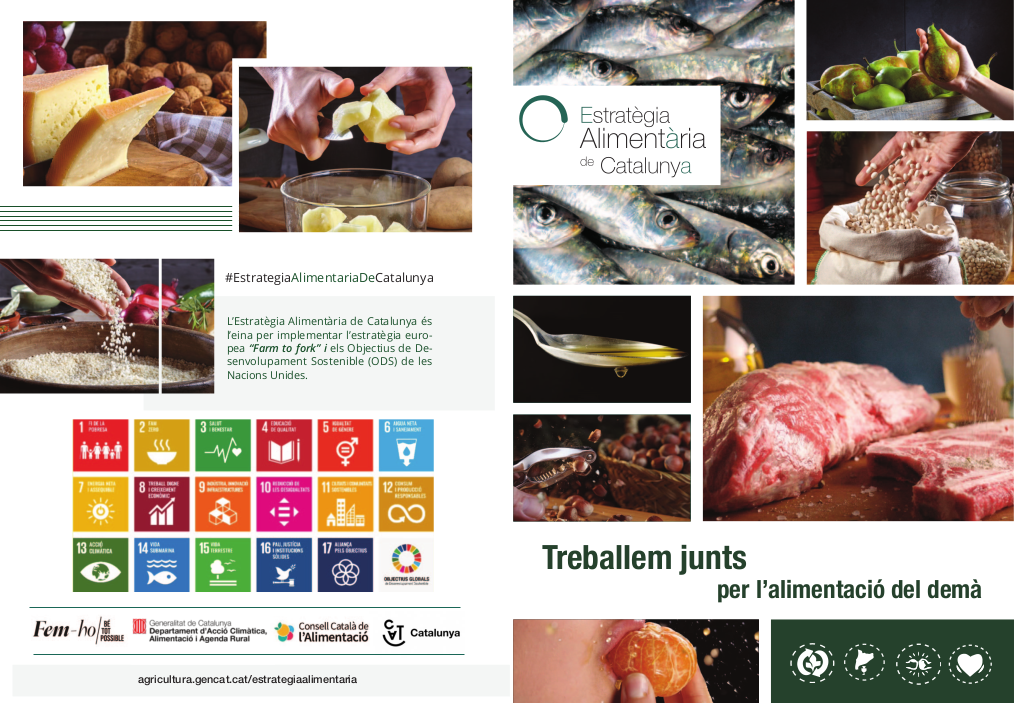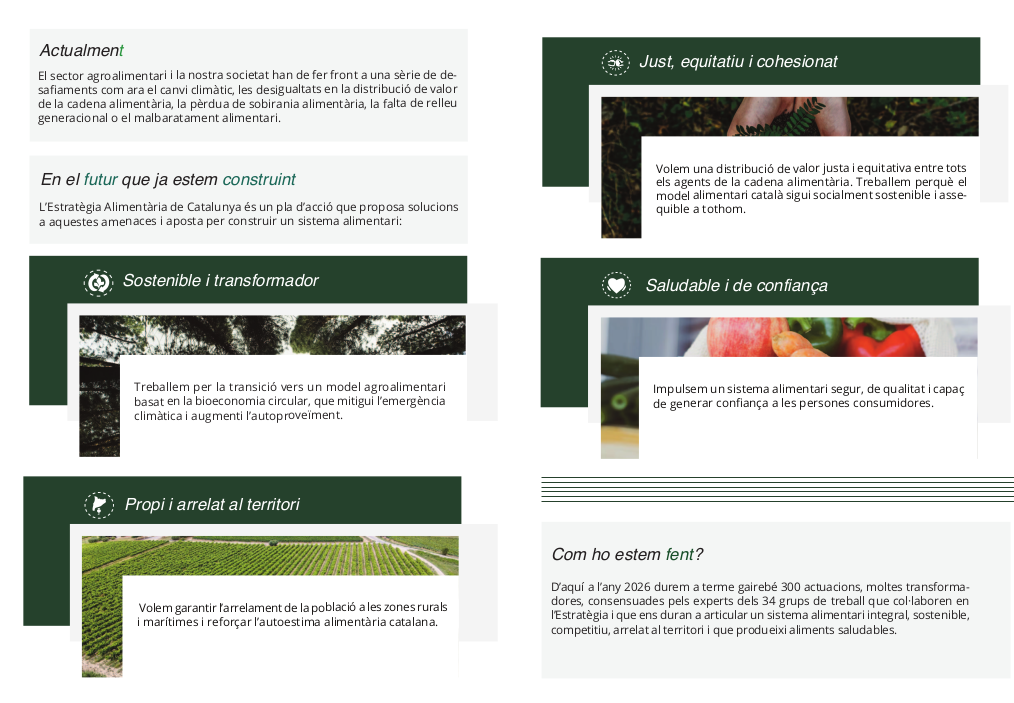 The Food Strategy of Catalonia is the tool to implement the European "Farm tone fork" strategy and the Sustainable Development Goals (SDG) of the United Nations.
Every part related to the graphic design of the project has been worked on, taking into account the various formats, both digital and material, to create a brand image and corporate identity in accordance with the established objectives.
The combination of green and black tones convey a fixed idea and invite us to reflect, marking the importance of the main idea of the project.
On the other hand, it has been played with the fusion and interposition of rectangular content boxes to give an impression of development and evolution.