LLEÓ XIII SCHOOL
teaching
center
in Barcelona
WordPress website design for this renowned school in Barcelona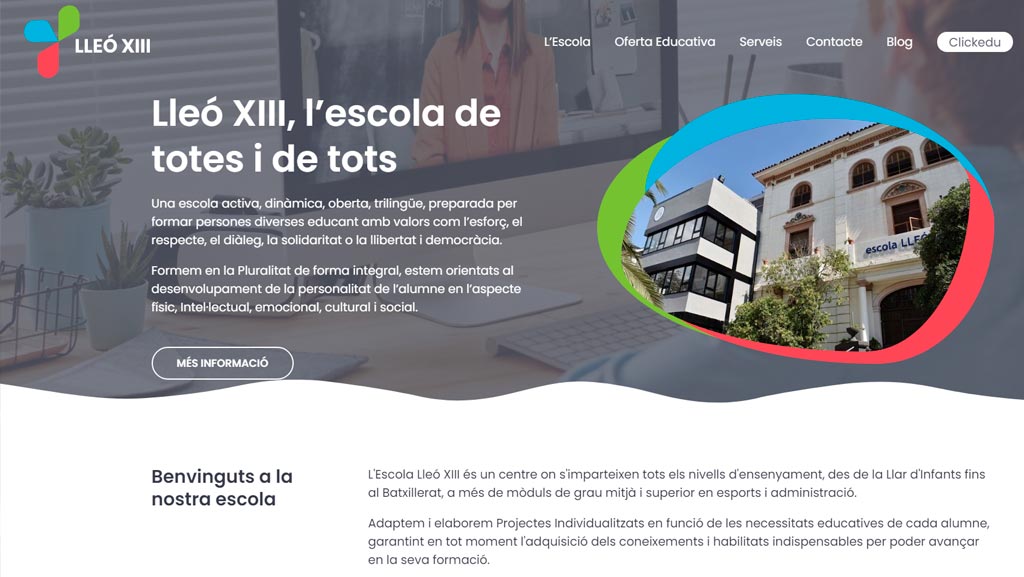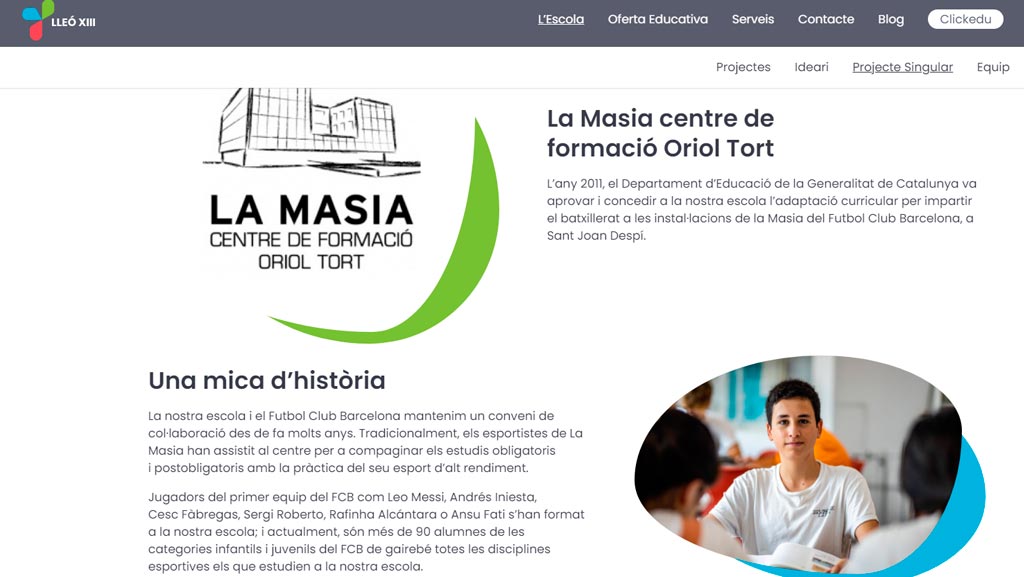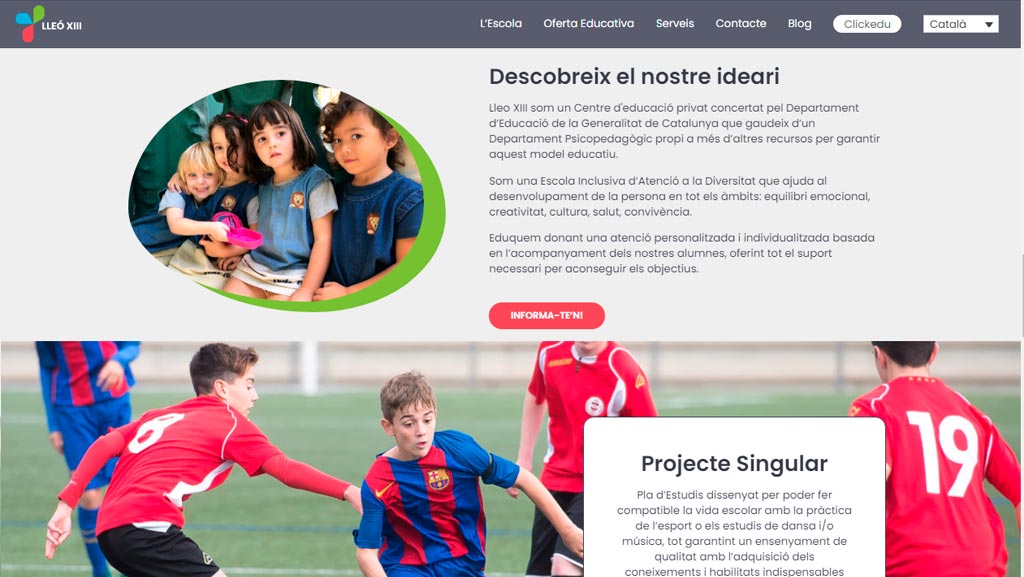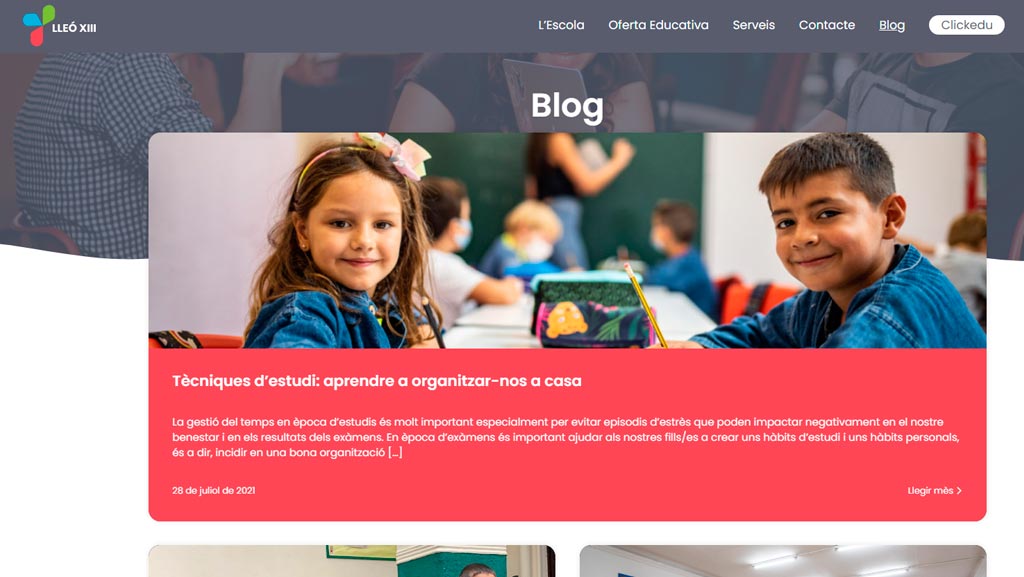 The Lleó XIII school in Barcelona is recognized for its inclusion program and for its Singular Project, a training program that combines studies with professional sports; institutions like La Masia del Barça have their programs. This is one of the reasons why the web design of this school in Barcelona should be based on UX.
The user experience is key for this type of website design, since they are oriented both to the students of very varied ages, even to the parents themselves, who are what make the final decision as to which is the best school in Barcelona.
As we have mentioned before, the choice of a graphic design and the programming of the web page for diferent target, such as that of this school in Barcelona, is key to launching a complex and extensive web project that satisfies the client and end users.
Balance and sobriety of style are determining factors to achieve an optimal result.