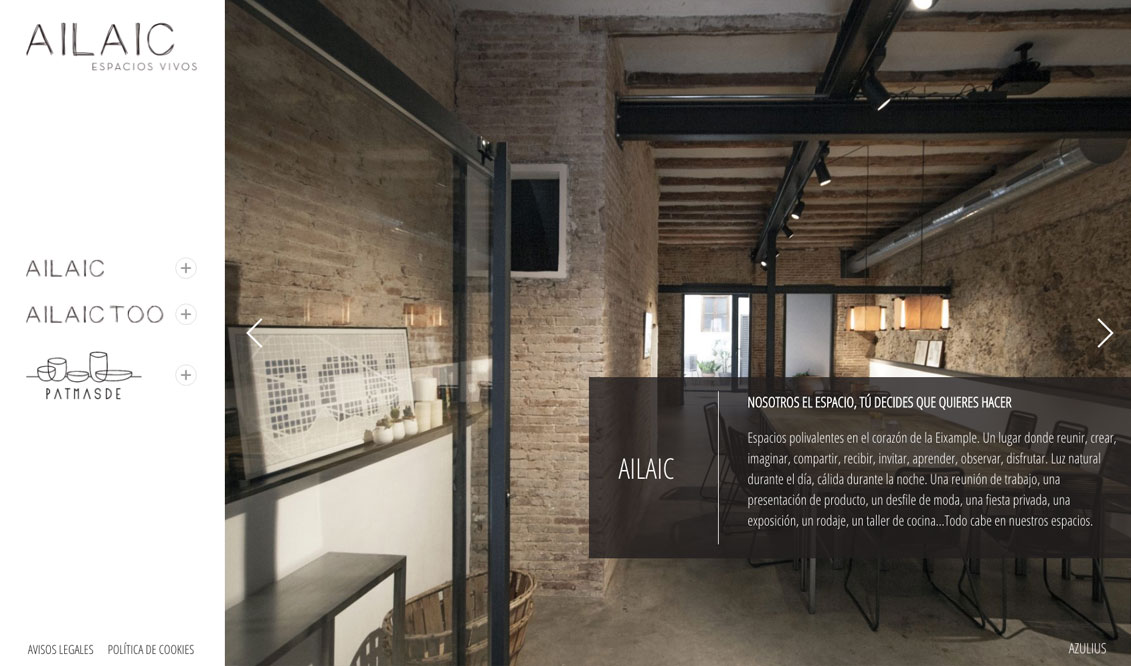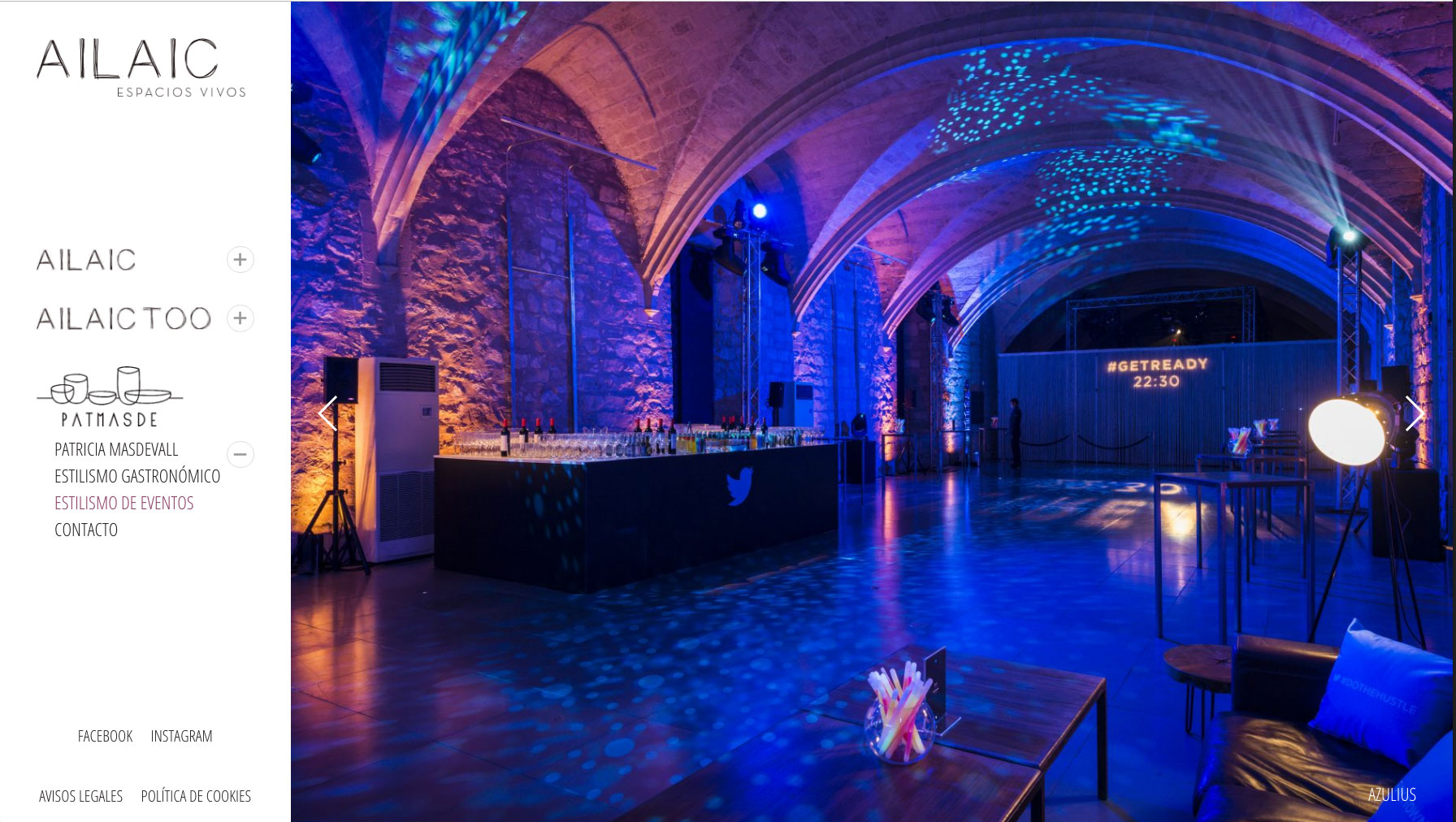 The company Ailaic has different multipurpose spaces in Barcelona that are rented for events, parties, parades, etc. His main interests were a careful image and an optimal SEO positioning.
The versatility of the spaces was the epicenter of CREACTIVITAT work, which was reflected in a very visual web, where the images of the events highlight the concept of polyvalent use of spaces.
GRAPHIC DESIGN
 WEB DESIGN
SEO POSITIONING
DIGITAL STRATEGY
With the search criteria "room events Barcelona" or "rent spaces multipurpose Barcelona" Ailaic appears on the first page of Google.