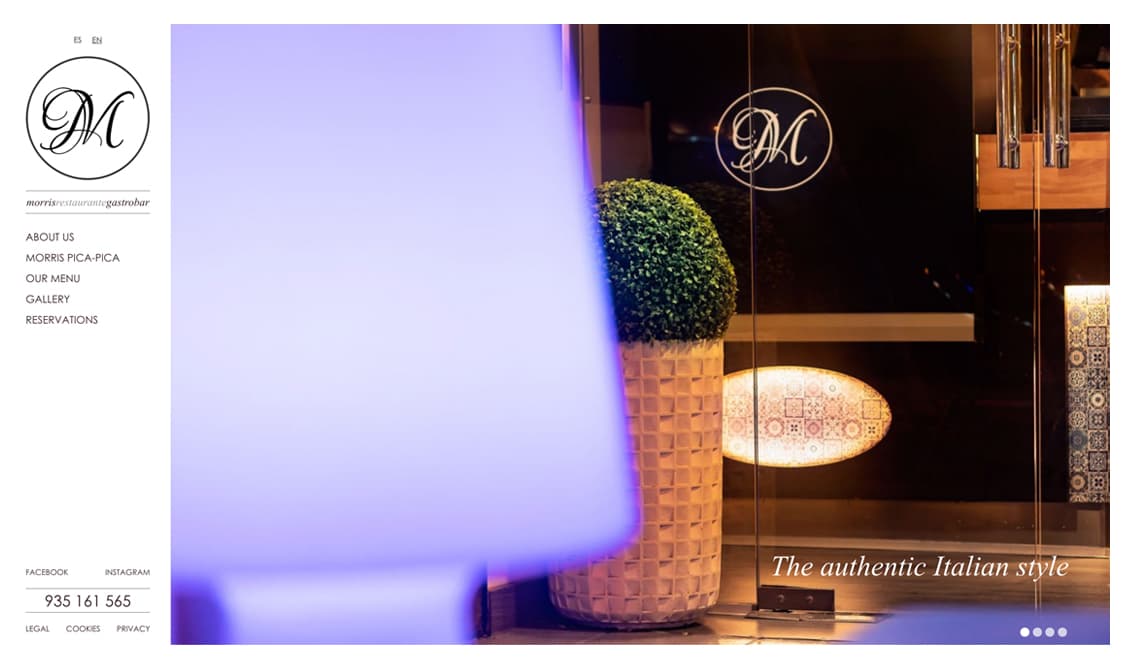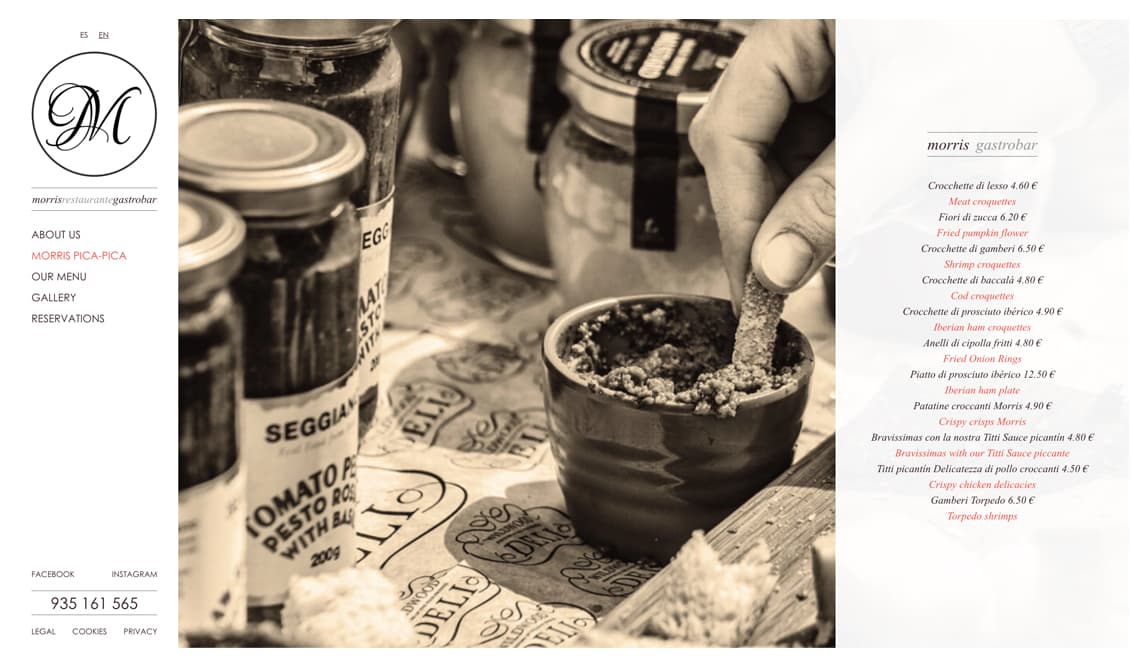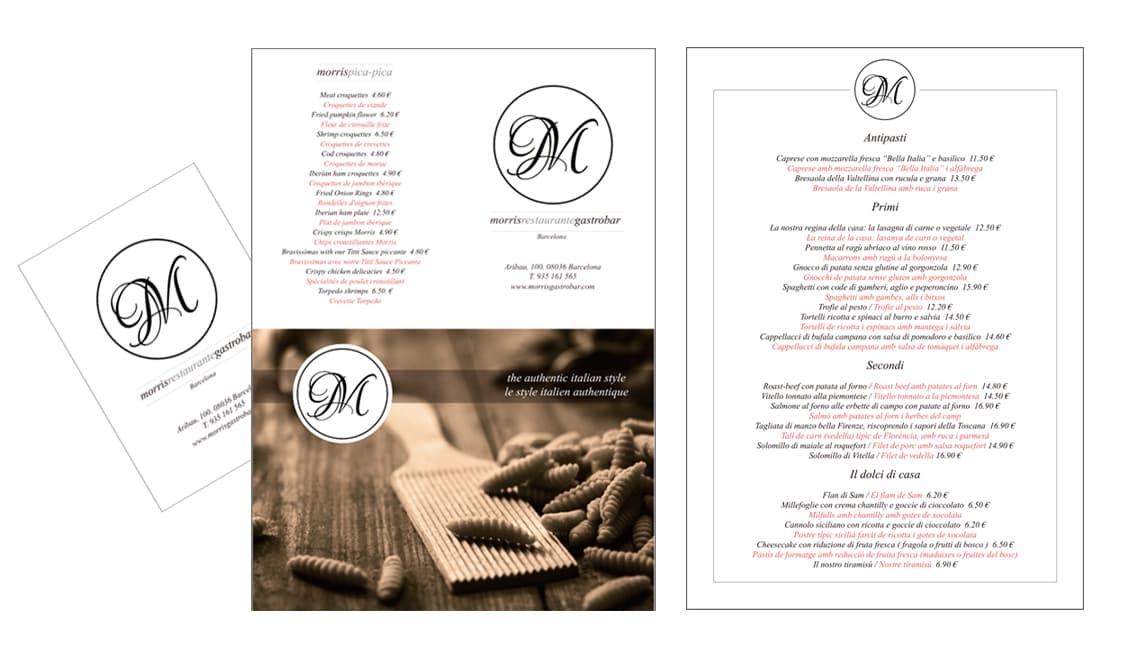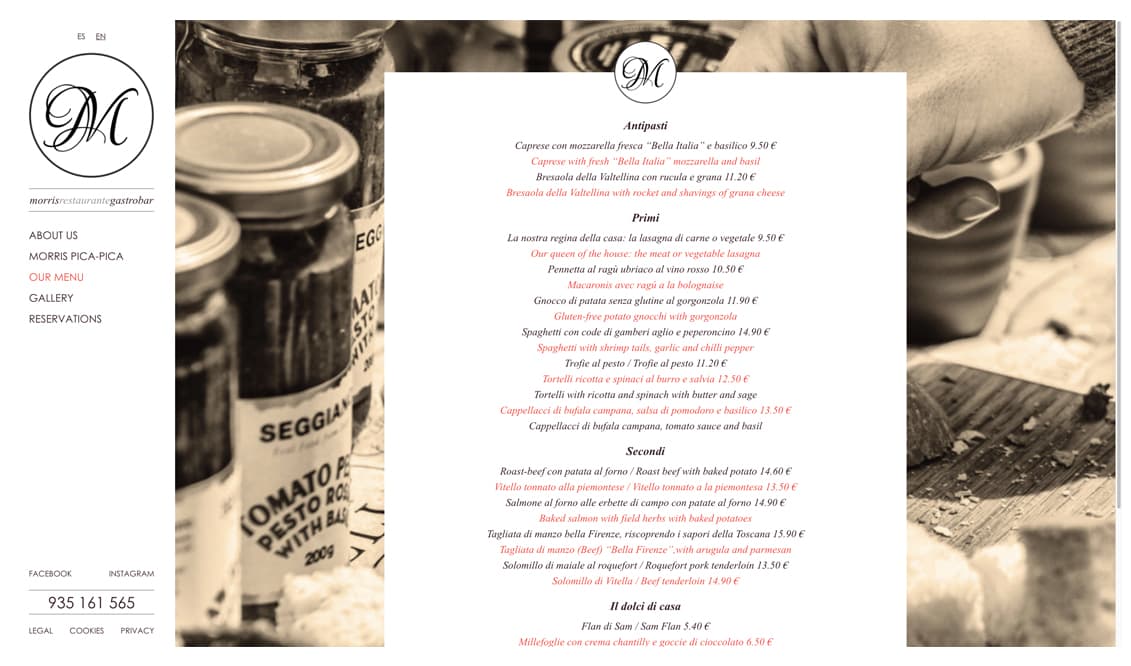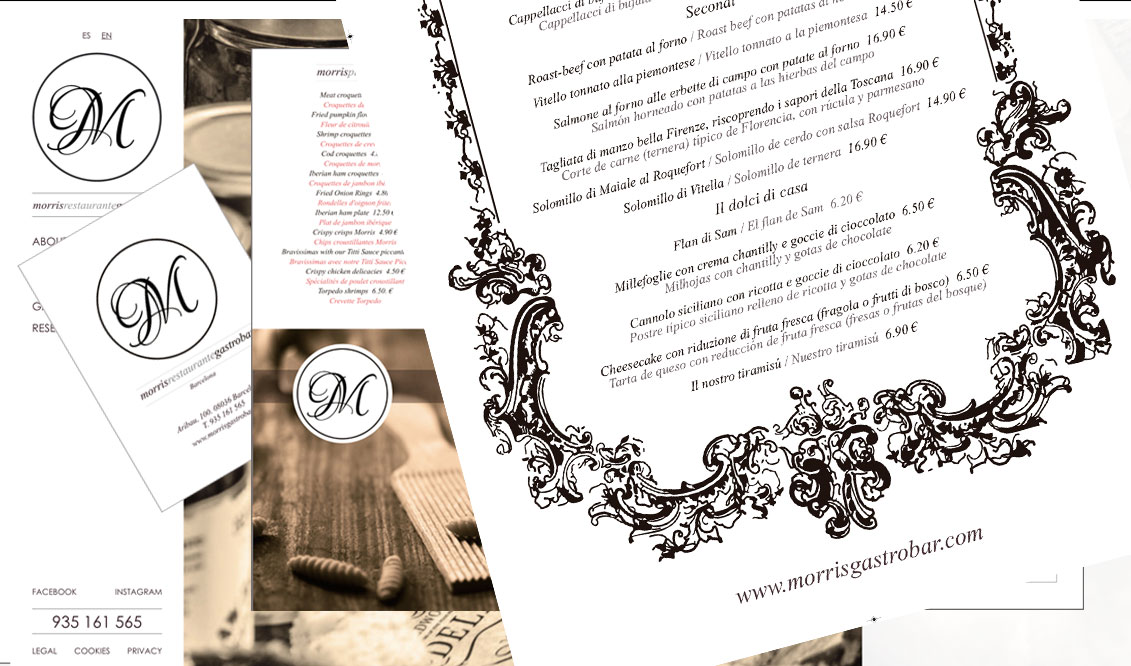 Morris Gastrobar is the taste of Italy in a corner of Barcelona's Eixample. For the opening of the new gastrobar, CREACTIVITAT was entrusted with the design of the graphic image and the digital strategy.
The inspiration to create the corporate identity started from the "parfum" of the Italian Baroque to reflect the personality of the client; from menu cards and signage to online communication.
GRAPHIC DESIGN
BRANDING
WEB DESIGN
UX CONSULTANCY
The graphic image of Morris Gastrobar seeks the contrast between colors and shapes to reinforce the contemporary interior design of the place that houses an excellent kitchen.